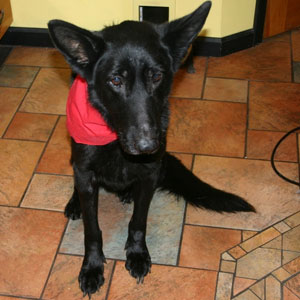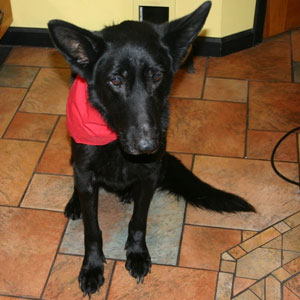 Age: 12 Years
Sex: Female
Size: Average
Our dear Schatzi has begun her journey North of the Rainbow Bridge. On Saturday, she had a seizure and became paralyzed in her hind end. We immediately took her to emergency where x-rays and blood work showed no specific cause for the paralysis, but the doctors were leaning toward a neurological issue. The following morning, there was no improvement and she was clearly in pain. Although it broke our hearts, we decided to help her begin her journey. In the arms of those that loved her most, Schatzi closed her eyes and passed peacefully. Dearest Schatzi ~ You were our beloved Shepherd with a Husky heart. We are honored to have had the privilege of caring for you and sharing our lives with you for the past 2 years. Wear your silver harness proudly as you dance among the stars, free of pain. You will forever be in our hearts. Until we meet again, dear friend… ~ 1/13/2013
---
Click here to check out my video on YouTube!
Schatzi is German for "my love" and it is the perfect name for this shy and sweet 11 year old German Shepherd Dog who has been a tragic victim of abuse.
Schatzi was brought in with every bone showing on her frail body. She obviously had seen very hard times and yet when she met us her eyes begged for love and her tail wagged hopefully ~ she immediately captured our hearts. She was given immediate vet care, a warm bed, good food and plenty of TLC.
Schatzi has gained much needed weight and her coat has turned a glossy black. She is an affectionate girl who alerts you to anyone coming to visit. She is laid back and enjoys napping in the sun or inside nearby whoever is home. She is housebroken and trustworthy in the house. Schatzi would be content to be an only dog or a companion with another dog that matches her energy level.
Click here for our application.
Do you have questions about Schatzi? Send her foster family an email.
[smooth=id:91;]