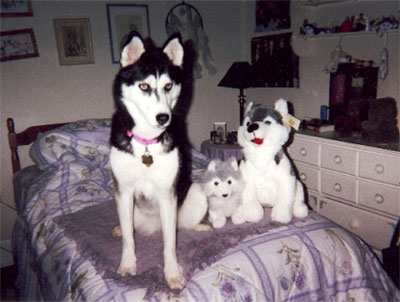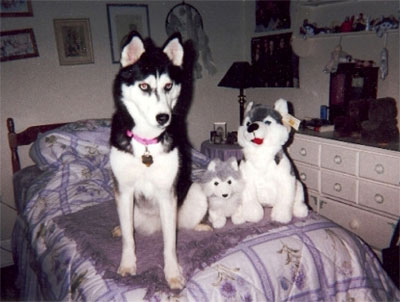 Our little girl came to us when she was three months old in November 1998. She quickly lived up to her name, Smokey the Devil Dog. Her favorite pastime was chewing TV remotes, slippers, socks and anything else she could find. As a true Siberian, her most favorite thing was snow. Picture a large, black, furry body sticking out of a snowdrift!
She went to the Rainbow Bridge on Friday, April 17th, 2009, after a long goodbye and in the hands of her vet who put her suffering to an end.
We will always miss her but sometimes late at night, if you listen closely, you can hear the jingle of her tags as she does her circle dance and lays down for the night.
Always in our Hearts,
God love you and keep you close,
Mary Ann and Chrissie D.