Age: 3 years old
Sex: Male
Size: Average
Blu is about 3 years old. He is house trained and crate trained . Not a typical husky that is for sure this boy is a couch potato loves to snuggle all day and night . Loves stuffed animals ! Do not take him to a toy store you will be broke. Dog friendly , loves to walk and play . His story is sad and true born into this world used for breeding dumped at a neighbors home, they had no room for him so he was tied up outside. He lived outside for over 4 months with a chain around his neck so tight it left marks (neck is sensitive to date). He was dehydrated and under weight with dry skin. He lost his coat but has a new one prettier and healthier than ever . He is at a great weight now and ready for his forever home !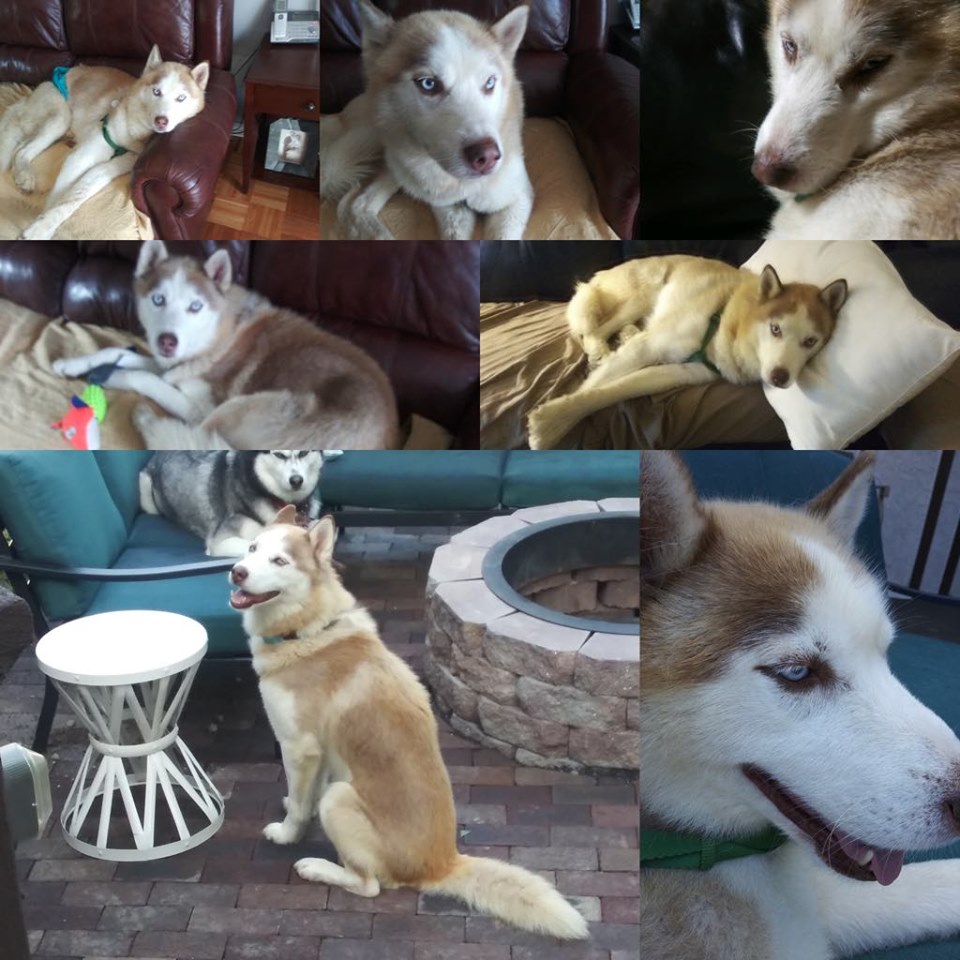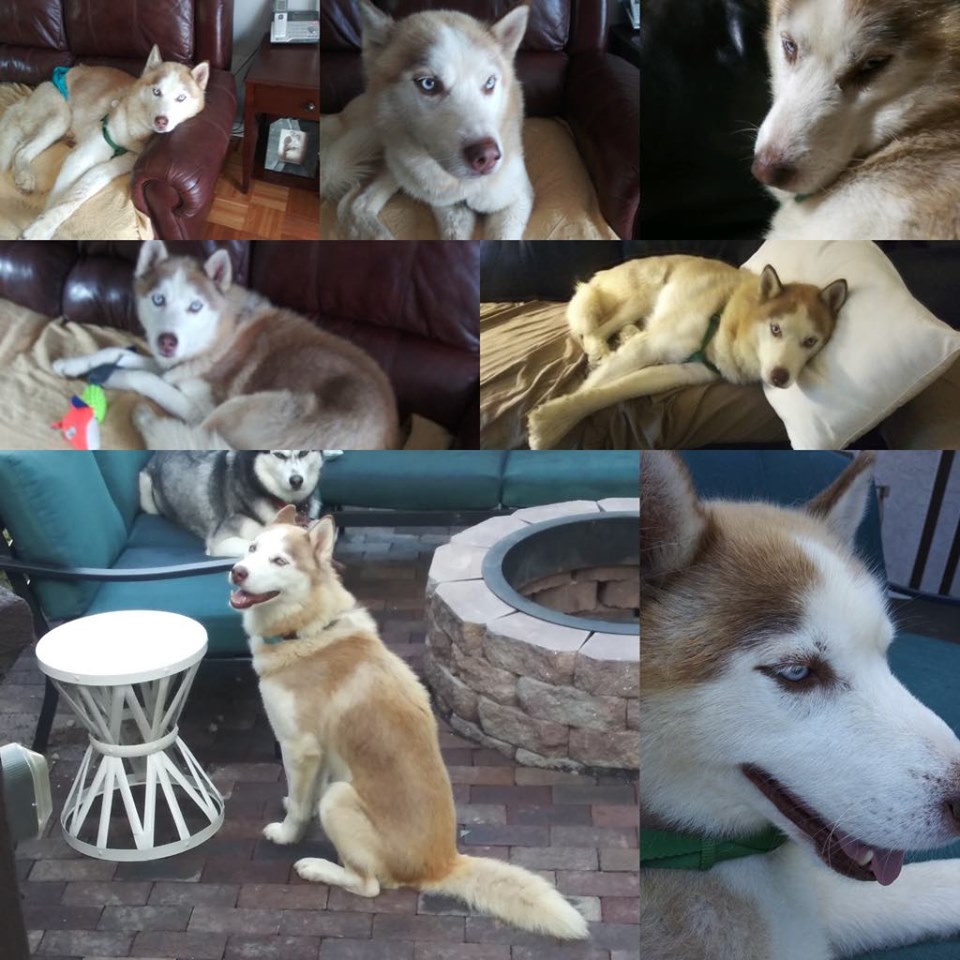 Do you have questions about Blu? Send an email.
Click here for our application.