Age: 2 years old
Sex: Male
Size: Average
Avalanche is a beautiful 2 year old white Husky. He is very talkative (who doesn't love a Husky talking to you?!), energetic, playful, and curious about everything. He walks decent on a leash, which is not typical of the young Huskies we get! He is cautious when first meeting people but warms up quickly and then becomes a love bug once he knows you. He gets along well with all of the other dogs in our kennels except for a dominant male. Avalanche will make the perfect addition to almost any home!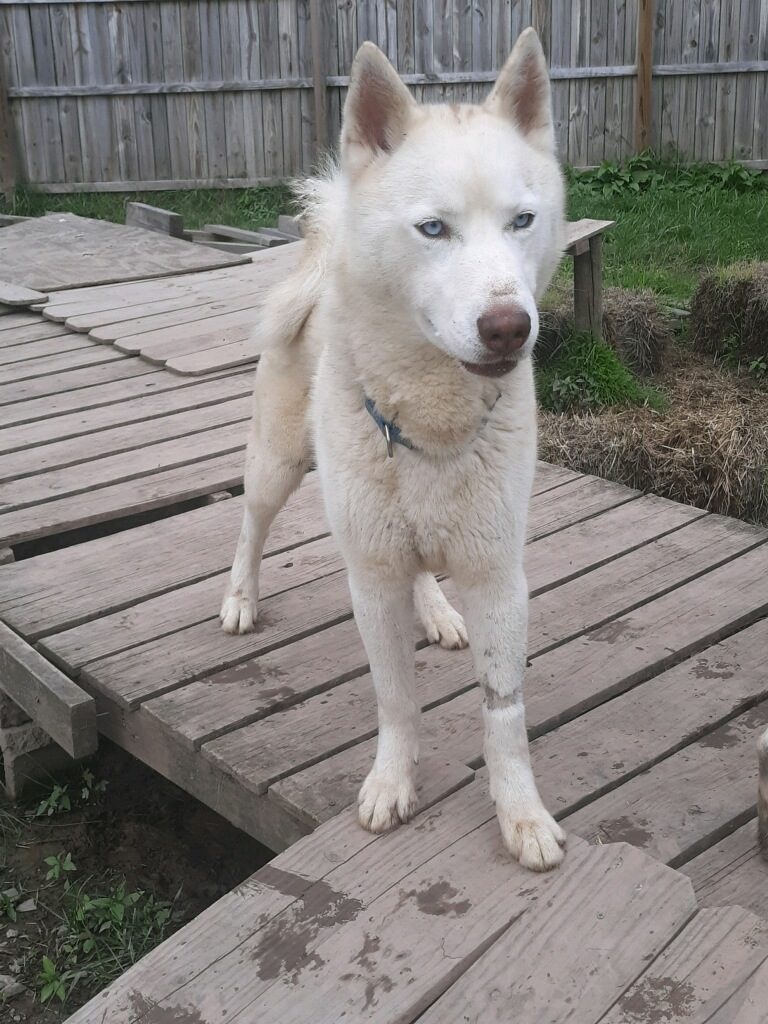 Do you have questions about Avalanche? Send an email.
Click here for our application.