Age: 8 years old
Sex: Male
Size: Large
Baylan is a big beautiful 8 year old Malamute. He came to us because his owners were moving and couldn't take him with them. He has lived his whole life outside on a horse farm. He lived with other dogs on the farm and would always tattle on other Huskies when they would get out. Baylan is a very sweet boy, good on a leash, very smart, and knows several commands. He is also fluent in French! He is reportedly great with kids, including young kids. He is great with cats. We feel that Baylan is completely ready to ditch farm life and be a house dog!! We promised Baylan that we would help him find his furever home!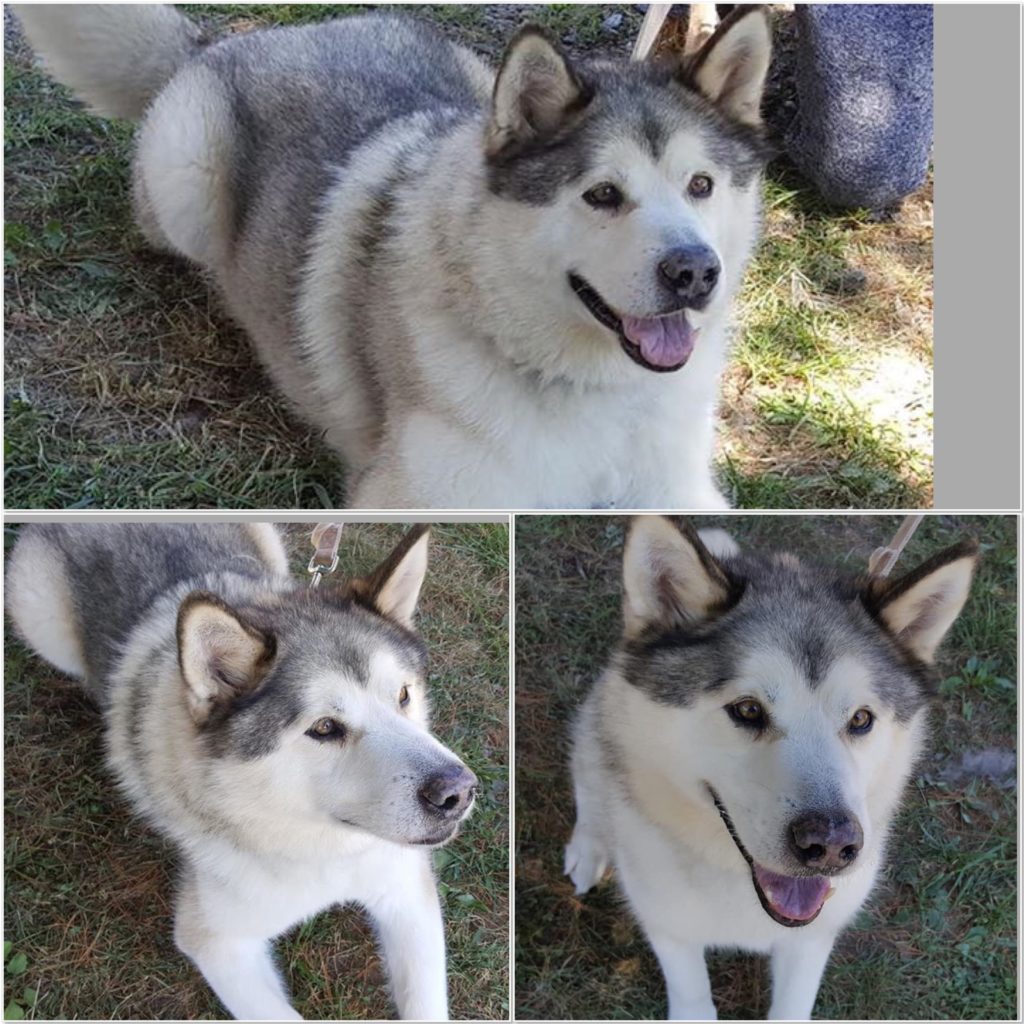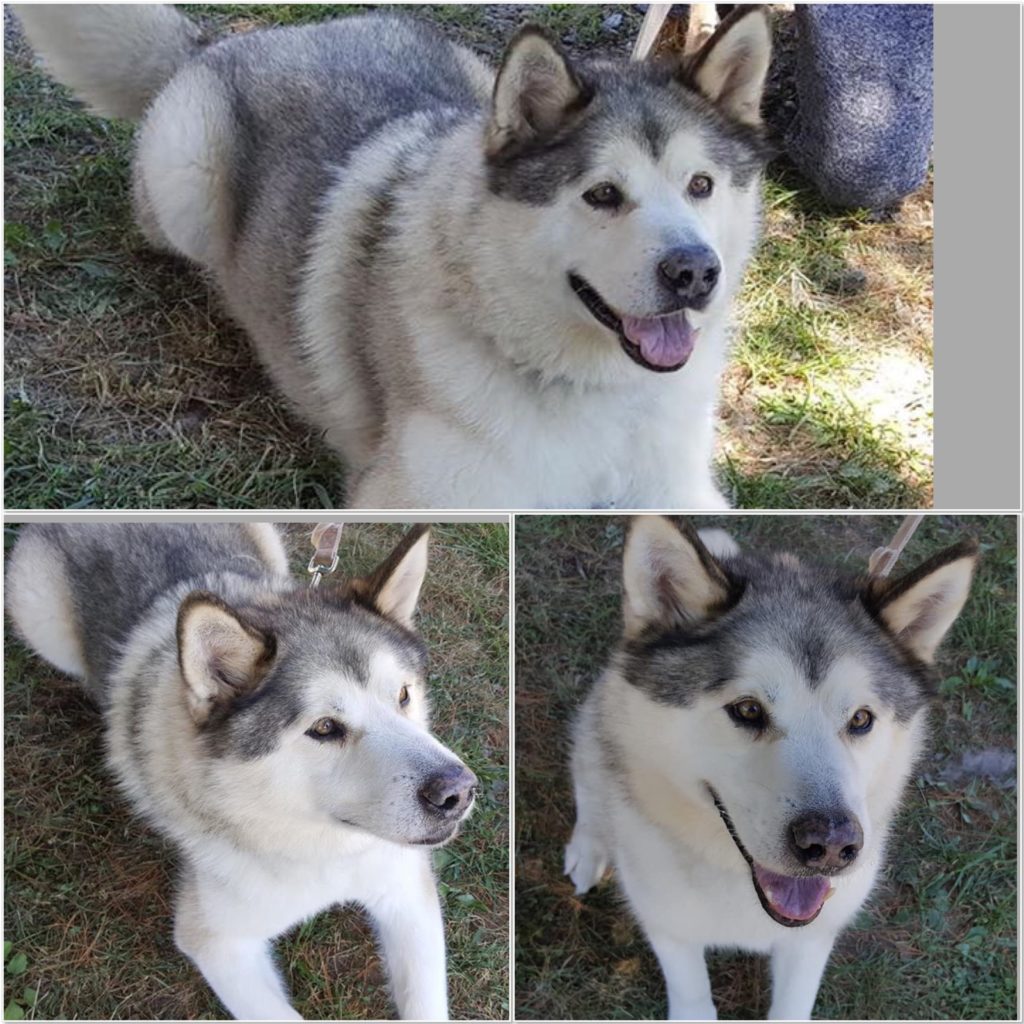 Do you have questions about Baylon? Send an email.
Click here for our application.