Congratulations Dutch!!
Age:9 months
Sex:Male
Size:Puppy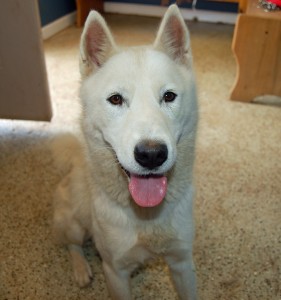 Dutch is one of our newer pups that we are very excited about. His fun-loving nature and personality melted our hearts that very first day. This pup is 9 months old and thought to be a Siberian/chow mix. His warm brown eyes are sure to draw you in ~ and you will fall in love?
Dutch loves to play with other dogs and absolutely loves going on walks. He pulls on the leash at first and then settles down to enjoy the outdoors. He has lived with older children and is a friendly, happy pup. Due to his high energy, he would be best in a home without small children.
Dutch is happiest when he is with his humans, he wants a family to belong to who he can call his own. He is waiting for his second leash on life and just wants to be a loyal, loving companion.
We promised Dutch his dream will come true.