Congratulations Sage!!
Age: 10 years
Sex: Female
Size: Average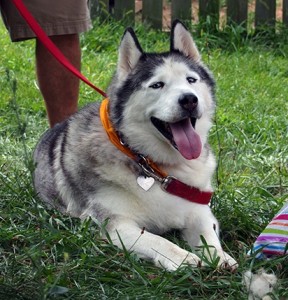 Sage is gentle, loving, bright eyed and quick to befriend everyone. She lives for belly rubs and affection and will let you know if you've stopped rubbing her belly too soon! She loves food and walks and gets super excited when she sees her leash. She longs for lots of walks, and pulls a bit on lead (but not much by husky standards). Sage is an especially gifted girl who has been in rescue for a few years, helping other dogs. She had the ability to warn people when her epileptic best husky friend was about to have a seizure.
She lost her friend recently and now this sweet girl needs a family of her very own to bond with, and to get out and have some fun!