Age: Puppy Born 3/27/13
Sex: Female
Size: Average
Color: White and slightly red with bi-eyes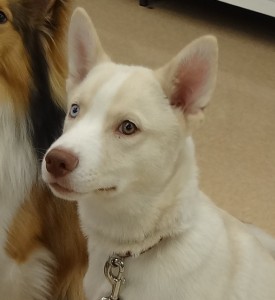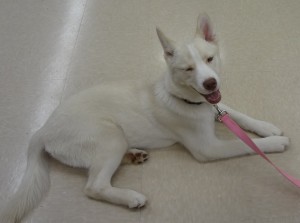 Peaches loves to play and then she is ready for cuddling and puppy kisses with her two-legged friends.   She is a healthy and happy pup, however there are 2 vertebrae that weren't fully formed leaving a small kink in her tail.  This certainly doesn't keep Peaches from lots of tail wagging!