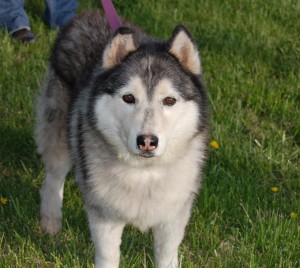 Congratulations Storm!!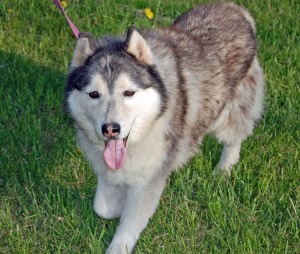 Age: 10 Years
Sex: Male
Size: Average
Storm is a handsome 10 year old gentleman that has so much to give. He is the classic black and white Siberian with warm, loving brown eyes. Sadly, his human mom had a stroke and was unable to care for Storm and we offered to care for and love him. We hoped "mom" would recover so Storm could go home, but she unfortunately has not. Storm is now looking for a forever home since his mom wants the best for her little guy.
Storm has lived with his foster home for about 1-1/2 years. He is an absolute joy to have around and has had free reign of the house. He is calm and cool, however, he is never too busy to join in a quick and friendly romp with the other dogs.
Storm enjoys car rides and absolutely loves to take walks. He will be perfect for someone that wants a walking partner every day. Storm is very food motivated and will "sit pretty" on his back legs for any kind of treat. Dinner time is one of his favorite times of the day!
If you are looking for a calm friend who will always be at your side, Storm might be the perfect match for you!