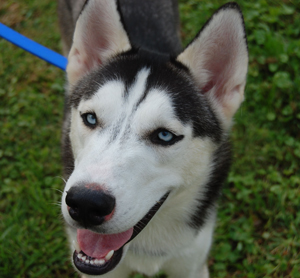 Age: 9 Months
Sex: Male
Size: Average
Congratulations Gage!!!
Gage is a 9 month old puppy who found himself homeless after being with his first family for just over one week. We don't know why, Gage is a wonderful boy who is willing to please and eager to learn.
Gage is a big boy and is settling in very nicely in his foster home and quickly making friends. He is sweet and affectionate and loves having canine siblings to play with. He follows the other dogs around so he can learn as much as possible. He will be best in a home with another dog his size.
Gage is housebroken and is learning every day how to be more gentle. He is trustworthy in the house, however, does not like to be crated. This big boy loves to cuddle and is low-medium energy for his age.
This smart boy is learning more every day while he waits for his forever home where he can belong and be loved. If you are looking for a sibe-companion, please ask us to tell you more about Gage!
[smooth=id:188;]