Hello Puppers ~
I'm delighted to share that 2 more lucky MaPaw pups have found their forever homes and both have MaPaw alum sibelings.
Jasper first joined MaPaw after we were contacted by a local shelter. He had been brought there by his family because he was too high energy for their human baby. He quickly made himself comfortable in his foster home and spent his time chasing and playing with the other pups. Poor Brodie and his family were mourning the loss of Star. Brodie was becoming depressed and his family knew that he missed the companionship of another Sibe. The minute that Brodie and Jasper met, the 2 seemed like long lost friends. I wonder if they've stopped playing yet…
Jasper was adopted on July 14th.
Blaze had been adopted in October 2011 from MaPaw, but due to life changes his family had to find him another family. He has the greatest personality and loves everyone he meets (and everyone he meets falls in love with him). When Trudi's human Mum decided she was ready to add another Sibe to the pack, she decided Blaze was the one. Blaze is a happy guy that now has 2 Sibes and a Golden Retriever to spend his days with.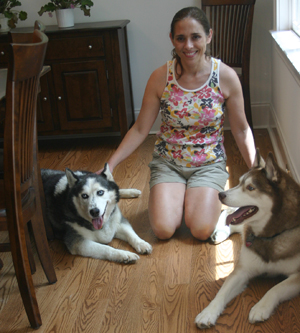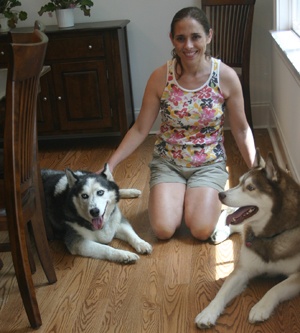 Blaze was adopted on July 15th.
Congratulations to both boys! We are so happy for you and know that you both will be spoiled and loved.
~ Scout