Hello Puppers ~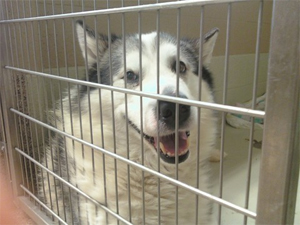 On May 13th, Mobi joined his MaPaw foster home. He had been found as a stray and became a guest of our local shelter. This pup took over the least coveted spot of "heaviest MaPaw pup" by beating the previous holder of that title (Trudi) by 3 pounds. This big guy weighed in at 110 pounds!
A trip to the vet and blood tests revealed that Mobi is hypothyroid. Now that he's on medication and a healthy diet, we're hoping that he'll be able to shed those unwanted pounds. Mobi is lucky enough to have canine housemates that will keep him active in his quest to become a healthier weight. This poor guy can barely get up on the sofa…
Once Mobi gets to a healthier weight, he'll be able to begin his search for a forever family.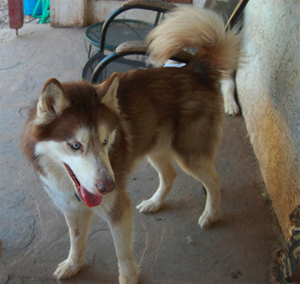 The next pup to join us was Baron. This handsome red and white pup is just 3 years old. He came to us because his family was splitting up and nobody wanted him. We still can't understand why. He is one of the sweetest pups we have ever met.
One of the first orders of business was to get this young man neutered and boy is it a good thing we did. Immediately following the surgery, the doctor called us. One of Baron's testicles was very hard, which concerned him so he wanted to send a biopsy out for testing. Test results showed that the testicle had contained cancer. The good news is that when his testicle was removed, the cancer was completely contained and was no longer an issue.
Baron is getting along well with his canine housemates, enjoying games of chase in the yard. He also enjoys quality time with the humans in his foster home.
Now that we know Baron is healthy, we can focus on finding Baron his forever family. His bio should be up on our site in the next couple of days.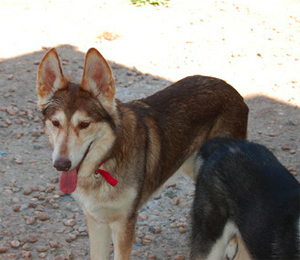 The third pup that joined MaPaw is Foxer. Foxer is a 10 year old Husky mix (maybe Collie?) that found himself at a local shelter when his guardian could no longer care for him. Sadly, this poor guy kept getting passed by because of his age and the shelter became overcrowded. We happily welcomed Foxer to the Farm.
He has settled into the routine at the Farm. Foxer is doing well with the other pups and enjoys the company of his human caretakers.
We are very happy to welcome these 3 boys into the MaPaw family! They are such wonderful pups and deserve a chance to find their forever families that will love and spoil them for the rest of their lives.
If you would like to learn more about Mobi, Baron or Foxer, please email us. We would love to share more as we learn about them.
~ Scout