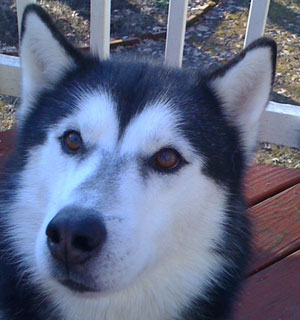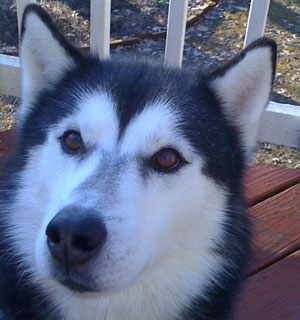 Age: 7 Years
Sex: Male
Size: Average
Congratulations Caspian!!!
Caspian is a seven year old handsome Siberian whose life came crashing down when his family lost their home and Caspian lost the life he had always known. The family placed Caspian in the hands of our friends at the shelter. He came to us uncomfortable with affectionate handling, but has learned to love to be loved and petted.
Caspian has big, soulful brown eyes and he loves people once he trusts them. He gives so many kisses and loves to be petted and now even accepts gentle hugs happily. He loves car rides and walks (although he will pull a bit, typical of the breed). He can be a drama queen and has plenty to say. This boy does love to talk! He is on the calm side and enjoys sleeping in his foster boy's room on the spare bed. He is crate trained and housebroken.
Caspian adores being with people and thoroughly enjoys spending time with them, however, he prefers to keep his humans to himself. Caspian can be aggressive toward other dogs and will snap at dogs he feels are a threat, even with people present. For this reason, he will only be placed in a dog experienced home with no young children where he will be the only companion animal.
Caspian is a happy boy once again with one more wish ~ his own home and family to love.