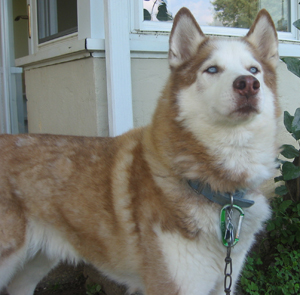 Age: 8 Years
Sex: Male
Size: Average
Congratulations Scotty!!!
Scotty is a big, lovable red and white husky that is eight years old. This middle aged Siberian has clear blue eyes and a friendly smile. Sadly Scotty's family was moving into assisted living and could not take him with them. We promised that we would care for Scotty until we found a wonderful and loving home for him.
Scotty wasn't sure what was happening to him and he missed his folks. He was rather sad, but his foster family has given him a lot of TLC and he is beginning to understand that he still has plenty of friends that love him.
Scotty is an easy-going husky with a sweet and mellow disposition. He is housetrained and walks nicely on a leash. Scotty is looking for love and a place to call his own where he will be safe and sound. Are you ready for a new best friend?
[smooth=id:137;]