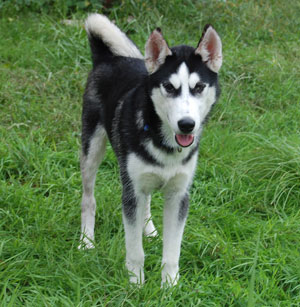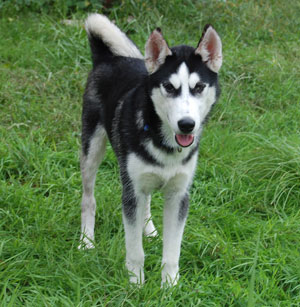 Age: 6 Months
Sex: Male
Size: Average
Congratulations Maverick!!!
Maverick is a six month old Siberian Husky puppy full of love and life! This poor little guy came into rescue with a skin condition which our vet feels was due to a prior flea infestation and/or a poor diet.
Maverick is responding well to vet treatment and lots of TLC from his foster family. We are very hopeful that once his medicine is finished, he will continue to do well and his itchiness will be a thing of the past with current and future flea preventative and a good diet.
Maverick is wonderful puppy who loves people and kids and gets along well with other dogs. Stay tune for more on this boy, we anticipate he will be available for adoption to the right home in the near future.
[smooth=id:136;]