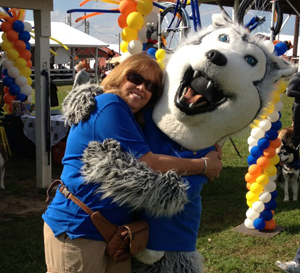 Hello Puppers!
This past weekend (October 22nd & 23rd) was a very busy weekend for the pups (and humans) of MaPaw.
We started off the weekend at the Fido Fest on Saturday. It was perfect Husky weather! We had some of our adorable pups out and about greeting the public.
Dash, Blaze, Scotty and Jack all made appearances on Saturday. They met many admirers and got lots of great pets. Dash, Blaze and Jack made a second appearance at the event on Sunday. Scotty decided to stay home cause he was pooped out!
Our "Delaware Gang" did an incredible job setting up our site for the 2 day event. Thanks Dawn, Kelly, Steve, John, Ann, Tom and Denise for bringing out the pups and making this weekend a great event! Our Husky mascot did a great job strutting his stuff and greeting our visitors (both canine and human)!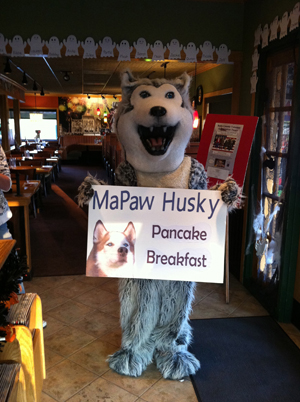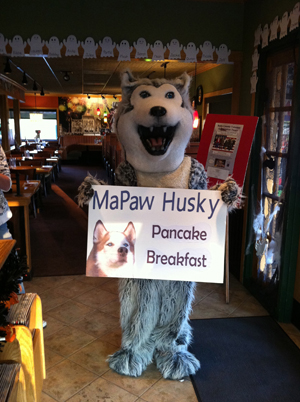 On Sunday morning, Applebee's (in Pottstown, PA) hosted a pancake breakfast fundraiser. All proceeds benefitted MaPaw's pups. We were joined by many of our supporters for a delicious meal (I mean, really, who doesn't like pancakes?) and we got to catch up with old friends. Our mascot was on hand to greet the kids and wave people in for a warm breakfast on a brisk morning.
Thanks to all who joined us for breakfast! We had a great time and look forward to dining with you again!
~Scout