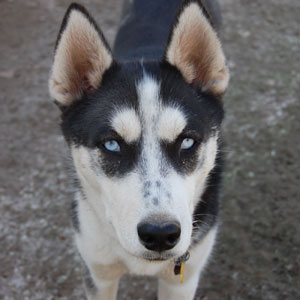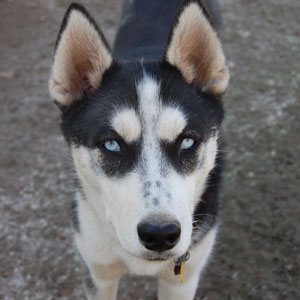 Age: 18 Months
Sex: Female
Size: Average
Congratulations Shelby!!!
Shelby is a 1 year old female Siberian pup that has come a long way… She first came into rescue extremely timid and unsocialized. She loved playing with the other dogs, however, was frightened of people. Gradually Shelby has learned to trust from those she knows and we are very proud of our brave little girl.
Shelby has a great personality, however, she will need a family with patience and a lot of TLC until she gets to know them. Another active canine companion is a must for Shelby ~ she loves to play and she takes example from the other pups in the household.
Shelby has a special friend in rescue she loves to play with ~ see Meadow's story. It is not necessary for them to be adopted as a pair, but if there is room in your home and heart for two sweethearts, they would be very happy! Please contact us about Shelby and/or Meadow and will be happy to tell you more.
[smooth=id:130;]