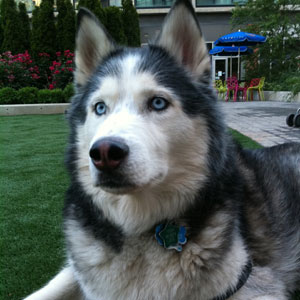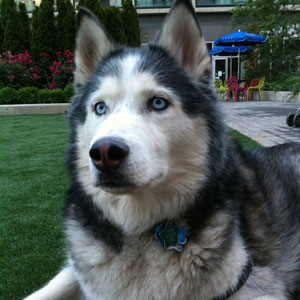 Age: 6 Years
Sex: Male
Size: Average
Congratulations Max!!!
Max is a very handsome six-year-old Siberian Husky with beautiful blue eyes. This friendly fellow has been in his home since he was just a puppy and is loved very much, however, the younger daughter has developed severe allergies to him. The family has no other option but to find him another family that will love him as much as they do.
Max loves people and children of all ages. He is very good around other dogs and has been a member in good standing at the nearby dog park for six years ~ he enjoys his daily trips there. He is mellow around the house and happy just to hang out with the family.
Max is on Phenobarbital and Potassium Bromide for epilepsy, however, his seizures are under control with this inexpensive medicine. This does not slow our happy boy down.
If you are looking for a best friend and loyal companion, please ask us more about Max.
[smooth=id:131;]