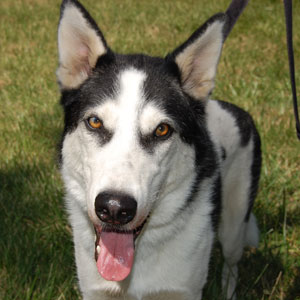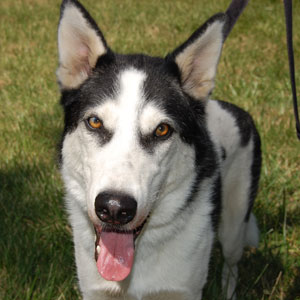 Age: 3 Years
Sex: Male
Size: Large
Staying with his family!!!
Oreo is a Siberian Husky/Native American Indian Dog that is three years old. This handsome boy is 85 pounds and is interested in and affectionate with everyone he meets ~ he loves to have people around him.
Oreo enjoys running around the house and fenced yard, being petted and played with, long walks on a leash and he loves to eat – especially when treated with peanut butter! He does well around other dogs and gets along with any type of person, young or old. He is crate trained, trustworthy in the house and obedient (husky style). Due to the breed, this big guy will need to go to a Siberian/NAID or big dog-savvy home.
Oreo is looking for a home where he can be safe and secure – a six-foot fence is a must for this big fellow. He is looking for a best friend to hang out with and enjoy walks or runs and then maybe some quality couch time watching a game.
Click here for our application.
Do you have questions about Oreo? Send us an email.
[smooth=id:120;]