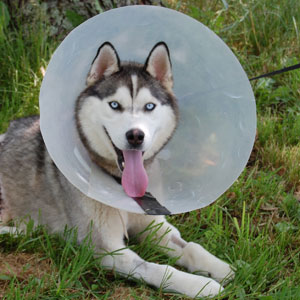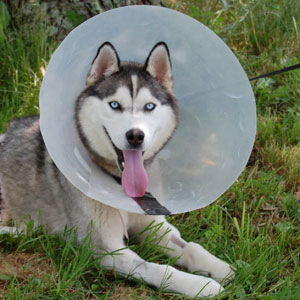 Age: 2 Years
Sex: Male
Size: Average
Congratulations Coda!!!
Coda is a handsome gray and white two-year-old Siberian Husky that has an incredible personality and story to match. In March 2011, we were contacted about a young husky that had been shot and his femur was shattered. His owners loved him, but could not afford treatment and were reaching out to rescue to help him.
Every effort was made to save Coda's rear leg and our orthopedic surgeon placed a plate in his leg. Unfortunately despite the surgery and subsequent crate rest, Coda's leg needed to be amputated. He quickly adapted to three healthy legs and this happy boy can run and play again ~ as well or better than his four legged friends.
Coda has made many friends and fans on his way and we know why – to know him is to love him. He is a very happy and affectionate boy who is full of life. We are so proud of this guy and want to find him the very best forever home where he will be spoiled and pampered.
[smooth=id:117;]