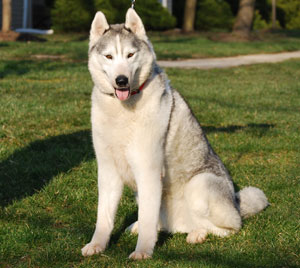 Age: 3 – 4 Years
Sex: Male
Size: Average
Congratulations Buck!!!
Click here to check out my video on YouTube!
Buck is a handsome Husky that will quickly steal your heart with his contagious smile and warm brown eyes. He is estimated to be three to four years old ~ young enough for plenty of exercise and good times and old enough to leave the puppy issues behind.
Buck somehow lost his family and was being cared for at the shelter before coming into rescue. He has quickly become a favorite with his foster home and volunteers. He is relatively calm (husky-style) and gets along great with people and other dogs.
Buck is one of our newer guests and we are thoroughly enjoying getting to know him. This Siberian is going to be a wonderful pal and companion for someone looking for a new friend. If you think Buck might be the one for you, please feel free to contact us ~ we would love to tell you more about him.
[smooth=id:102;]