Hello Puppers ~
On Tuesday, Kita made her way to the MaPaw Farm. Kita is a 13 year old beauty with a gentle face and loving eyes.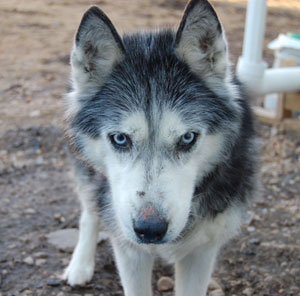 We had originally been contacted about her situation in August, but were ecstatic when we found out someone she knew was going to care for her. Sadly a few short months later, we again were contacted because Kita had found herself at the shelter when that person could no longer care for her. Tentative arrangements had been made when we were contacted by the shelter and told that someone had adopted Kita. We were so happy for Kita. Unfortunately, just a short time later, she was back to the shelter.
When we were contacted by the shelter, we immediately made arrangements to get her to the Farm. We weren't taking any chances that Kita would ever find herself at the shelter again!
If left too long, she does have accidents which is why she was brought back to the shelter the last time. So she would need to go to a home where she wouldn't be left for too long. She is not quite used to all of the Husky activity of the Farm, but she is finding her space and slowly warming up to her roommates. She really is a lovely pup and we are happy that we could help her during her "golden" years. Welcome Kita!
Now ~ who was the lucky pup that found their home???
Victoria!!! She really is a love and has been a well-mannered pup at her foster home. When she met her new family, she charmed them right away. Look how happy they all are….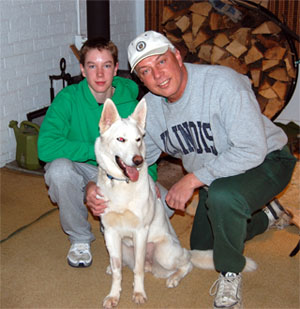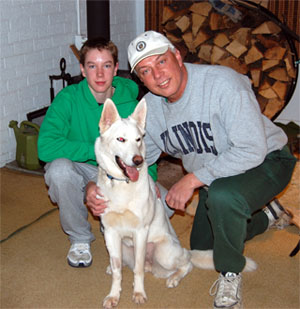 I have a feeling that Victoria (or Vicky as she prefers to be called) is going to be one spoiled pup! Congratulations Vicky!!!
~ Scout