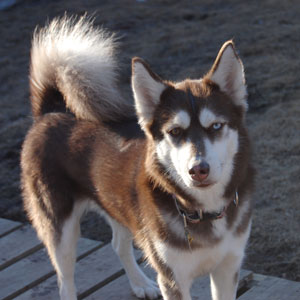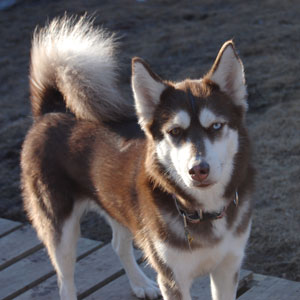 Age: 2 1/2 Years
Sex: Female
Size: Petite
Congratulations Brooke!!!
Brooke is a petite red and white Siberian Husky with a huge heart. This little girl is 2 1/2 years old and she just loves to play with other dogs. She plays nicely (husky style) and gets along with all dogs she has met her size or larger.
Brooke is trustworthy in the house and loves to snuggle. She is crate trained, however, has earned full house privileges in her foster home. She loves to sneak in bed during the night to warm your feet.
Brooke came into our care with her "sister" Meadow, another petite Siberian. While it may not be necessary for both girls to be adopted as a bonded pair, we feel that they need to go to homes with other canine playmates to keep them company. If you are considering adopting two huskies (which are actually easier than one), these girls may be perfect for you!
[smooth=id:95;]