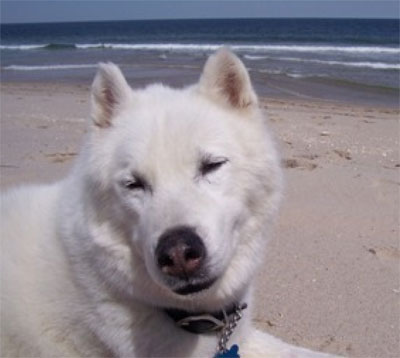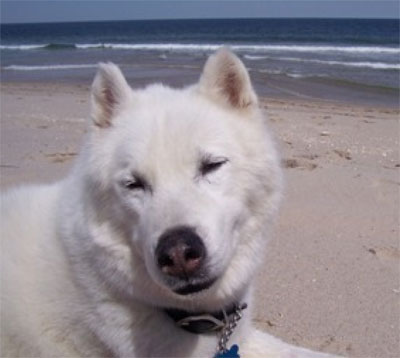 ??? – 2.7.2009
It is with regret that I write to you to let you know that Snow passed away February 7th, 2009. His body just got too old and fragile for him to enjoy life and be comfortable.
You brought him to me with Max in December of 2001 and I was fortunate to have both of them (although they really hated each other). I never knew how old he was when he died, I can only assume he lived to be about 11 or 12. I will love and miss him forever.
Thank you for bringing me two very special dogs that I am forever grateful for and I will always cherish the memories they gave me. I attached some photos of some of my best memories with him. Please know how much you have changed so many lives for the better… both for the dogs and their owners.
Dawn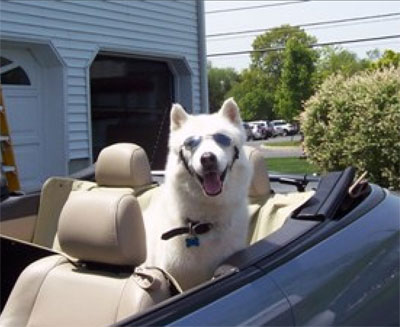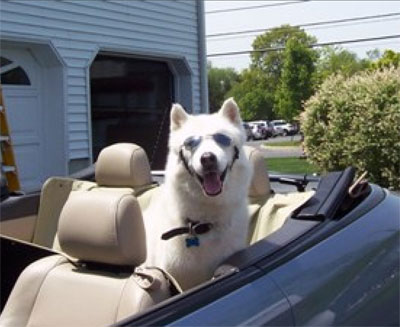 We are so sad to hear of Snow's passing. We are so happy he found a family where he belonged and was spoiled. Snow left knowing he was special and very much loved ~ our hope for all of our dogs.
Sweet Snow, you have earned your Silver Harness. Wear it proudly as you dance among the stars North of the Rainbow Bridge. Join the other fur-angels and run and play and be young again.
Dawn, thank you for giving Snow the ultimate gift of love. Thank you for making what we do count. Thank you for sharing your pictures and memories of Snow. He will always be in our hearts.