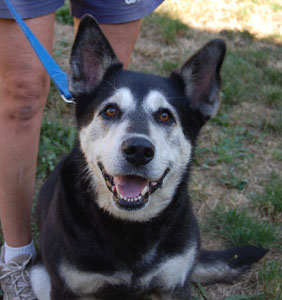 Age: Approximately 3 Years
Sex: Female
Size: Average
Congratulations Tawney!!!
Click here to check out my video on YouTube!
Tawney is a 3 year old Shepherd/Husky mix that was brought to the shelter a victim of cruelty. While we don't know the details of the case, we do know that she suffered a burn of some sort on one of her front paws. No worries ~ Tawney seems to have no lasting effects. In fact, she is friends with anyone, human and canine, that she meets!
This sweet gal wants nothing more than to be a part of the family. Tawney is always up for a game of chase with her foster siblings, but also quite content to relax with the humans in her foster home. She is a great passenger on car rides, a great companion for long walks and a great buddy to hang out with on the sofa to watch TV. She loves attention from her foster parents and loves to chase groundhogs.
Tawney recently joined her MaPaw foster home, so we are still getting to know more about this young lady. Check back soon for more updates!
[smooth=id:72;]