The shelter was overflowing and they needed an answer immediately. MaPaw only had 4 hours to find a foster home for this handsome boy. Luckily, one of our foster homes stepped forward and agreed to foster him. Even though she already had 2 foster dogs, she just couldn't let him miss his second chance.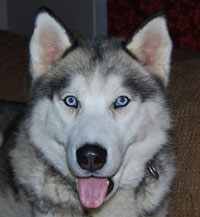 Look at those beautiful blue eyes! It's not surprising that Halo didn't stay with MaPaw for very long before finding his furever home.
He's settled into his new home and is happily being spoiled.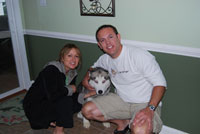 Congrats to Halo!
Don't miss Hike N Howl on Saturday, October 10th in Tyler State Park from 10 am – 3 pm! There's going to be lots of fun things to do and plenty of cool dogs to meet!!
~ Chloe