Good morning Puppers ~
So the other day I posted about Bella and her new sibeling, Hunter. If you remember, I hinted that we'd like to see some photos….
Good news ~ we have pictures!!!
Here's the handsome fella ~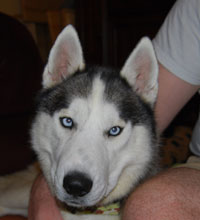 Here's Bella, Hunter and their family ~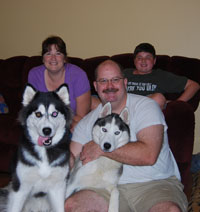 Playing Husky-Style!!!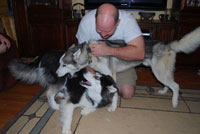 Thanks for the great photos, Kelly! Thanks to Bella and her family for giving a shelter dog a second chance!!
~ Chloe