Hello Puppers ~
This weekend was another busy weekend at MaPaw. Two of our foster homes were helping their foster pups find their furever homes.
First up was Kye. This handsome bi-eyed pup had originally been found as a stray. He patiently waited for the perfect home and he found it with John and Kelly!!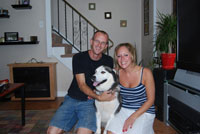 Next pup was Kye's foster brother, Matrix. He was actually a stray that came from the same shelter as Kye. Matrix first met his new family at a meet and greet, where it was love at first sight for everyone!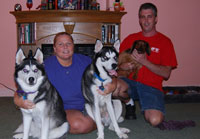 Our third boy to find his furever home this weekend was Timber. Timber's family had previously adopted Loki from MaPaw. Both boys had actually stayed at the same foster home during their time with MaPaw. When their foster Mum started to fill out the adoption paperwork for Timber she realized that Timber was actually being adopted on the one year anniversary of Loki's adoption! Timber and Loki are already best buds!!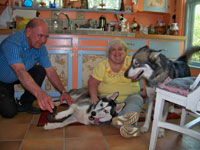 Congrats to our 3 boys and their new families!!
~ Chloe