Good evening Puppers ~
Very exciting news tonight…
I would like to introduce the newest members of the MaPaw family.
Nika is a sweet little girl that was originally found as a stray. She was adopted by a family, but was unfortunately brought back to the shelter when it was discovered that a family member was allergic. Luckily she's with us now and we are sure that she will soon find her furever home. She is getting along great with the dogs in her foster home and is playing non-stop!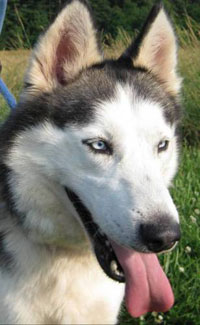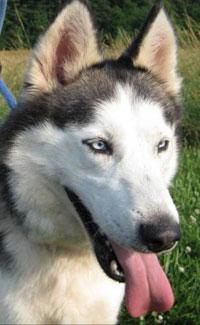 Matrix, aka Clown Face, was picked up as a stray and found himself at the same shelter as Nika. We are guessing he's around a year old. He is full of puppy energy and loves to play with the other pups in his foster home. He loves to snuggle and give his foster Mum husky kisses.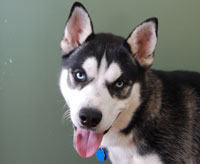 Welcome, Nika and Matrix! Check out www.sibes.com for updates on these 2 as we get to know them.
~ Chloe