On Saturday, some of our MaPaw pups hung out at Cutter's Mill in Chalfont, PA to strut their stuff and meet some people. Nika, Matrix and Van did a fabulous job of representing MaPaw and had a great time doing it!
Here's Nika and Van greeting their visitors…..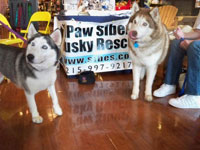 Matrix and Nika looking for treats….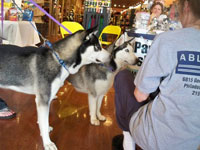 And here's Van looking for some treats….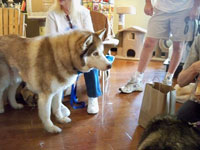 ~ Chloe