It's hard to believe that this handsome fellow….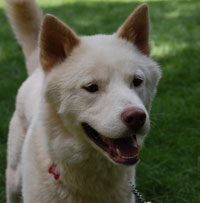 was this shy and underweight pup…..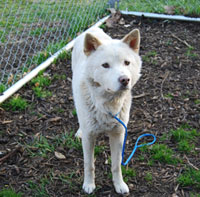 Spencer joined MaPaw in April. He had been removed from a junkyard where he had been chained for most of his short life with no food, no water and no shelter. He was so dirty and matted that he had to be shaved. He was so shy and we thought that it would take Spencer a long time to learn to trust humans again.
When he first got to his foster home, he was quite shy and tentative. He soon got comfortable with his new surroundings and really started to come out of his shell!
We estimate Spencer is around 1 – 2 years old. He has a sweet, laid-back personality and loves human companionship.
We are so proud of Spencer and know that he is now ready for his furever home!!
Click here to check out Spencer's video!!
~ Chloe