This week, we had the pleasure of seeing 2 of our foster dogs find their furever homes!
Tyco has been with MaPaw for quite a while. When he first joined MaPaw he was heartworm positive and underweight. His foster family took such great care of him and made sure he not only gained his health back, but also his confidence. Alicia had been watching the MaPaw site waiting patiently until the day Tyco was ready to be adopted. After several visits, Tyco decided that he definitely found his furever home! Everyone couldn't be happier for Tyco ~ he's such a great boy!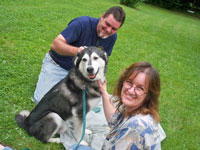 Halo might hold the record for the shortest time in a MaPaw foster home! This young man only joined us 1 week and 5 days ago. Halo's new family fell in love with him as soon as they saw his photo. How could you not with those beautiful blue eyes?!!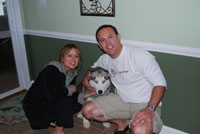 We are so happy for Tyco, Halo and their new families! We can't wait for updates and photos (hint hint…)!
~ Chloe