I know what you're thinking ~ Chloe why are you posting twice in one day? Well, the answer is simple, my friends…..
I have birthday wishes to send out. Not one, but TWO MaPaw boys celebrated their birthdays yesterday (June 14th). Sorry I didn't post sooner, but I was so excited that it wasn't raining that I spent all day outside in the sunshine. Anywho…….
Happy Birthday to Woo,
Happy Birthday to Woo,
Happy Birthday dear Van and Juno,
Happy Birthday to Woo!!
Our handsome redhead, Van, turned 8 yesterday! Van certainly has been through a lot in the last year. It was just 2 days before his 7th birthday that his owners left him behind at the shelter. Shortly after joining MaPaw, Van was diagnosed with cancer. Van successfully completed treatment and is in remission. Van spent his birthday like he spends every day ~ getting lots of love and attention, with a few special snacks added in for good measure.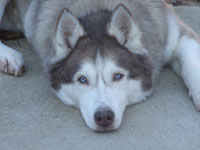 Our 2nd birthday boy is Juno. And how did this handsome little devil spend his 2nd birthday? Sharing cake and ice cream with his sibelings, Keno and Zoe, and foster sibeling, Kenya. Of course, Juno had the ice cream first and then it was time for a nap on the porch swing. So so silly…..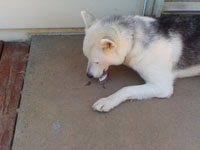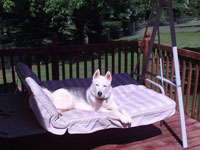 Happy Birthday Guys! Hope you both had a great day!!
~ Chloe