Hello Puppers ~
This past weekend we had 4 new pups join the MaPaw family. That's right ~ I said 4!!!
On Saturday, the 1st to join our crew was Foxy. This frail looking older lady had been returned to the shelter due to separation anxiety. She is so painfully thin, but lots of TLC and good food will help her get back to a healthy weight. She joined fellow MaPaw foster, Cota, in his foster home. She has such a sweet disposition and is always looking for a loving pet. And yes ~ those ears are really that big!!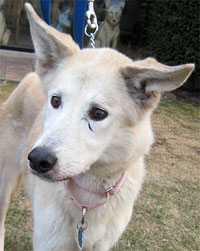 Dasha was the next pup to join us. She is a sweet 1 year old beauty who enjoys playing with her foster sibelings. This young lady was apparently living in a car with her owner and found herself alone when her owner needed to be hospitalized.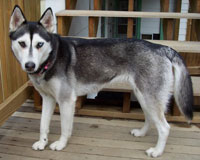 The last pup to join us on Saturday was beautiful Bellana (Bella for short). This black and white 1 year old is absolutely stunning. She came to rescue when her home situation changed and unfortunately there was no room for her. She quickly settled into her foster home and is loving all the play time she is getting with her foster sibelings.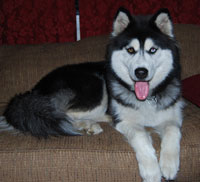 On Sunday, the only male in our newest additions was picked up by his foster Mum. This young man had been a chained up junkyard dog with no shelter or water. Because of this, he is timid. Spencer will get all of the attention and love he has missed out on as he prepares to find his furever home.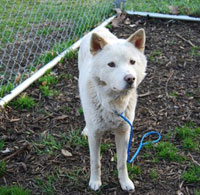 Since these 4 just joined us this weekend, we are learning about them and hope to have them up on the MaPaw site (www.sibes.com) soon. Please check our site for updates on each of these wonderful pups!
Have a good night!!
~ Chloe