Please join me in welcoming our 2 new guys! That's right ~ we had 2 boys join MaPaw yesterday. Each boy has a sad tale to tell, but now they have something to smile about. And that's all they've been doing since each joined their foster homes!
MaPaw was first contacted about Kenya last week. For reasons unknown, he was dropped off in the midst of farmland and parks. Once nobody came forward to claim this young man, his good samaritan contacted MaPaw. Once we heard his story, we knew that we needed to help this guy find his furever home. Not only was this poor guy abandoned, but he only has 3 paws! It certainly does NOT slow him down at all! He has done nothing but run and play since joining the other pups at his foster home.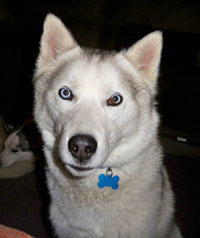 Our other new addition is Ben. He had been taken to the shelter after his owner got too ill to care for him. This 8 year old Husky/Shepherd mix certainly doesn't act his age. He already loves to frolic and play with the other pups in his foster home. Ben is so happy to be in a home environment once again. He does have an ear infection, but is on medication for that. It certainly doesn't seem to be dampening his spirt. Click here to check out his video, if you don't believe me!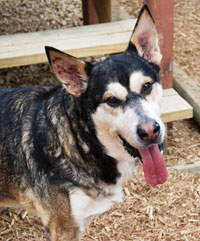 Please check out www.sibes.com for updates as we get to know Kenya and Ben!
Kenya and Ben ~ Welcome to the MaPaw Family!!!
~ Chloe