Age: 2 years old
Sex: Male
Size: Average
Loki, or as his human foster children call him… Wiggle Butt, is a 2 year old male Siberian Husky in search of his furever home. He is a big goofball who just loves attention and snuggling. He gets so excited when his foster family gets home that his whole butt shakes……. hence the nickname. Loki is full of energy but loves being near people. We are working on teaching him not to jump as he does get very excited. He is almost completely house trained but has an occasional accident but continues to improve. He is a typical young husky but responds very nicely to verbal correction if he is about to get himself in trouble. He will immediately come and sit by your feet and lean into you like please don't be mad at me. Yup hard to stay mad at this boy because he is so incredibly sweet. He loves his foster human siblings (ages 7 and 12) and has done well meeting other children. He gets along with the other dogs in the home but prefers being with humans over playing with them. He is definitely more of a people dog than dog's dog. Loki is crate trained, walks well on leash and is an all around good boy.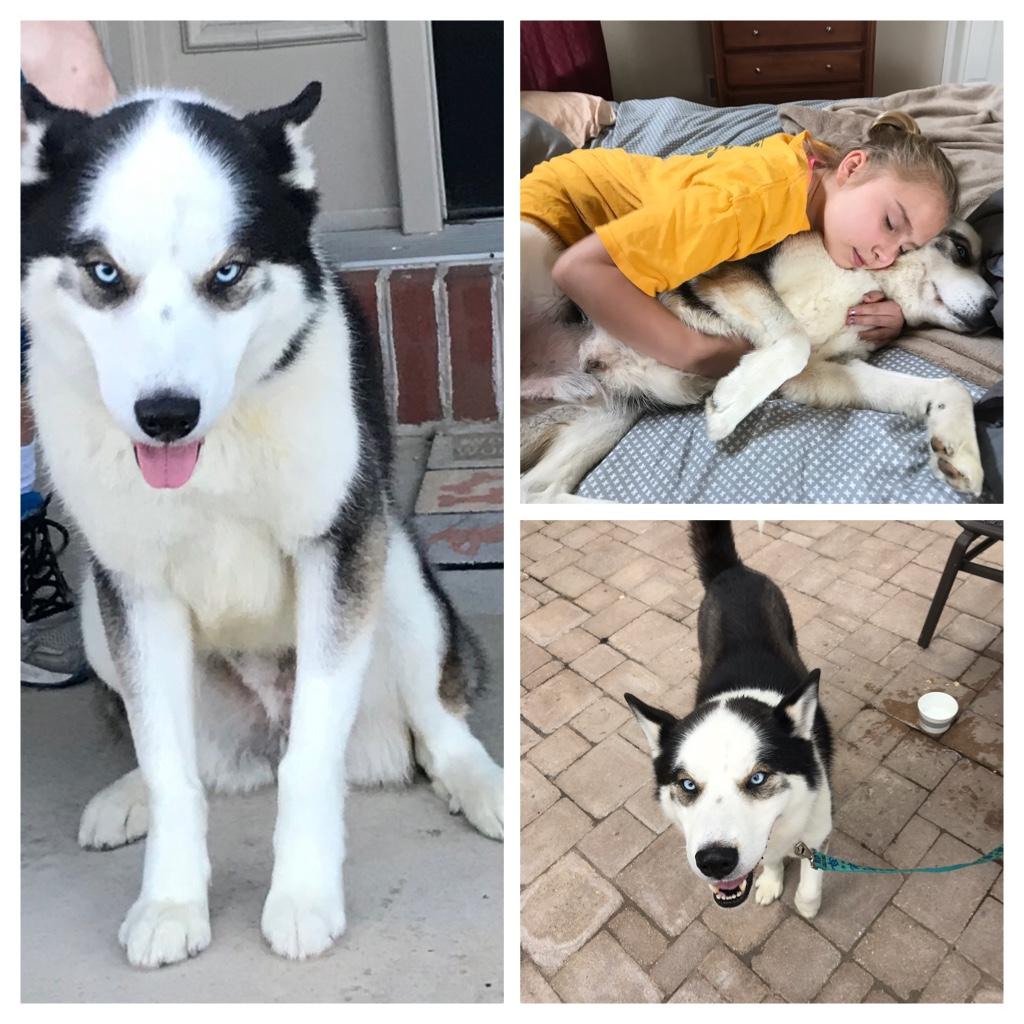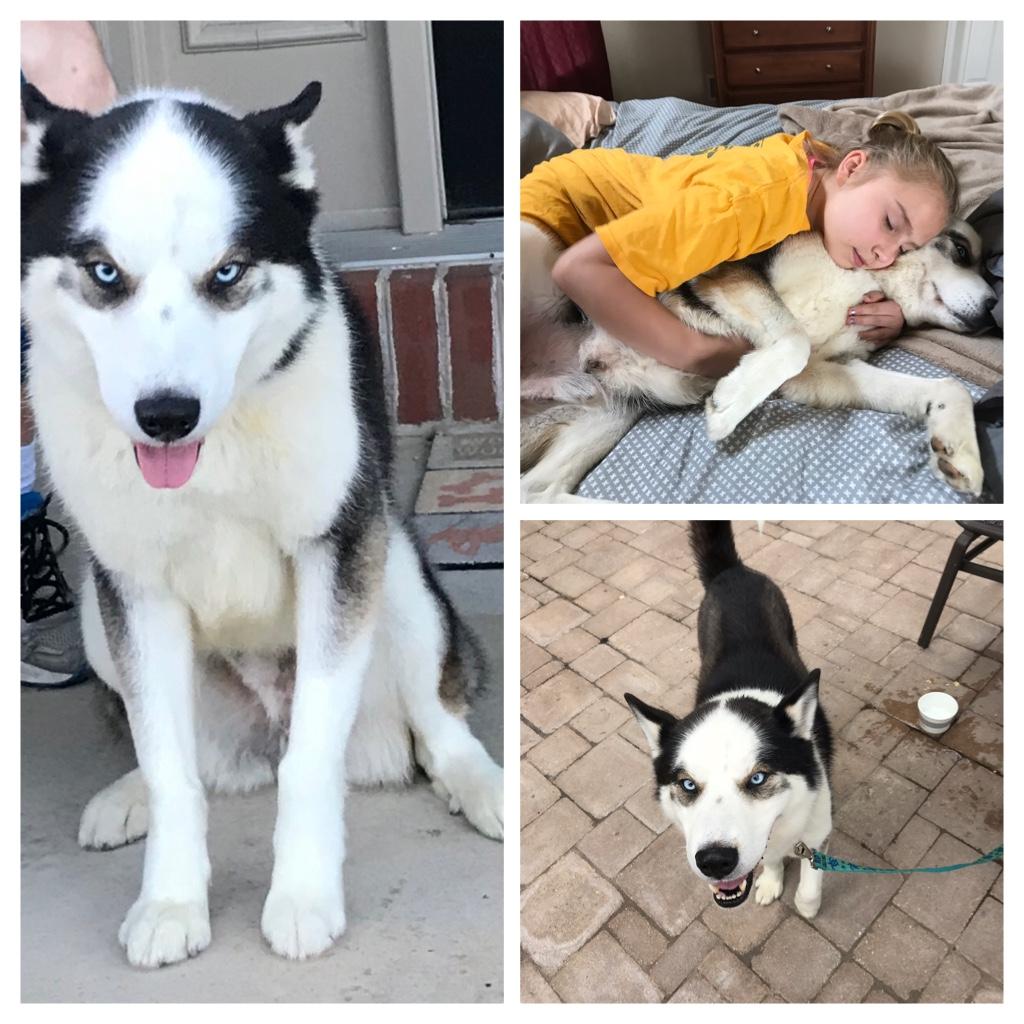 Do you have questions about Loki? Send an email.
Click here for our application.