Age: 11 months old
Sex: Male
Size: Small – Average
Kanan is an 11 month old red bi-eyed Husky mix puppy. He loves being around people. After just 30 minutes of meeting our volunteer he was sitting on her lap giving kisses. He definitely needs to go to a family where he can get lots of attention. He has some separation anxiety and we feel another dog or someone who is home a lot would be the best match for him.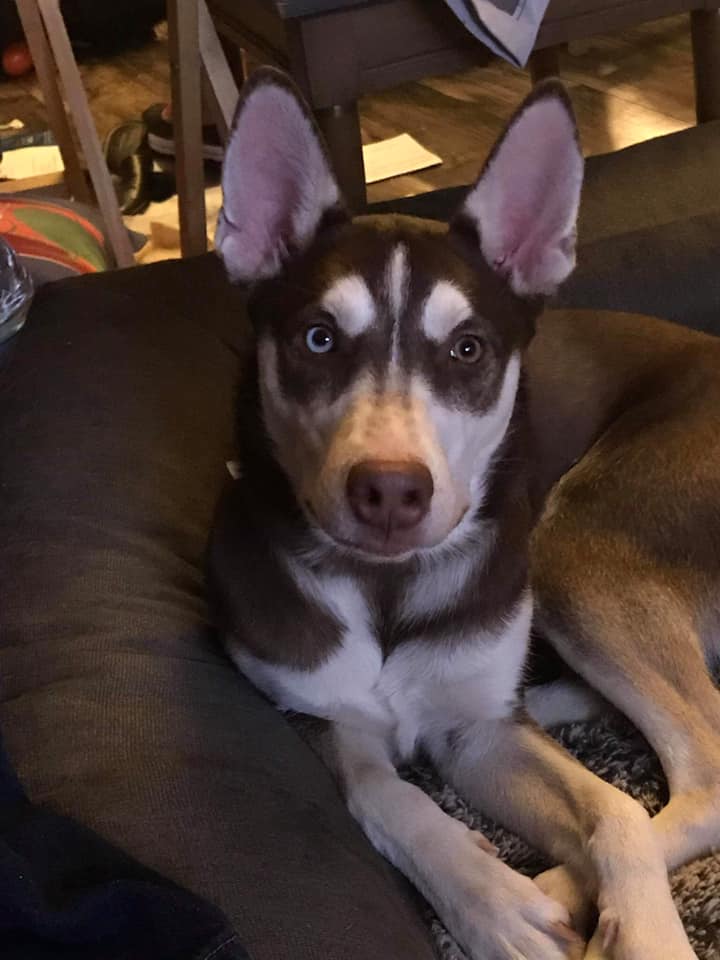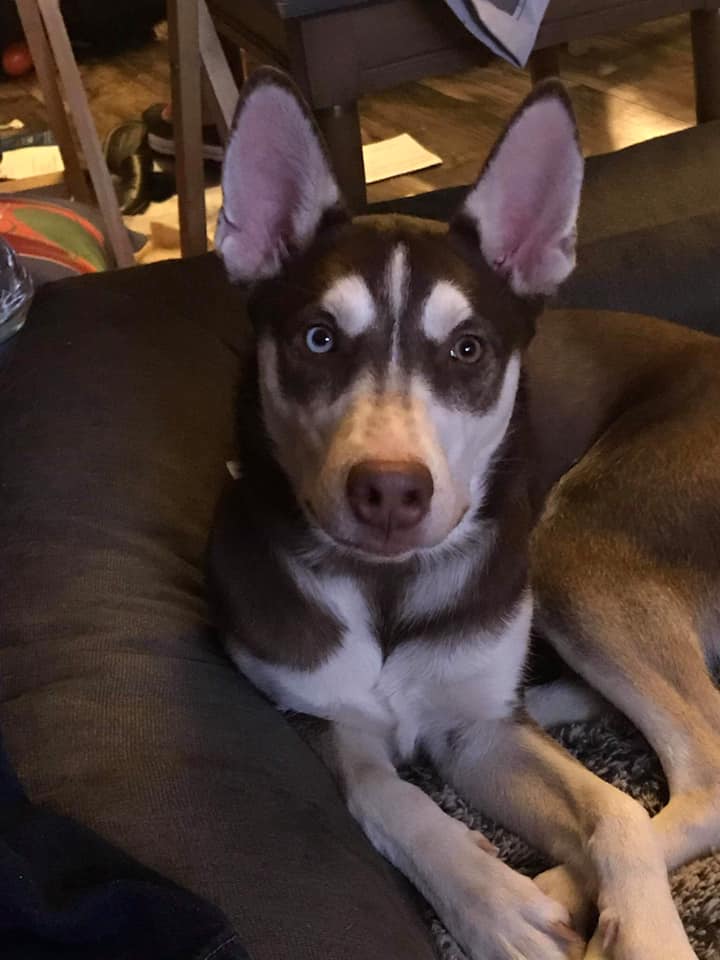 Do you have questions about Kanan? Send an email.
Click here for our application.