Rest in Peace sweet Shelby. May you run pain free now, until we meet again…..
Age: 5 years
Sex:Female
Size:Average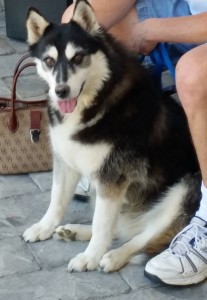 Shelby was turned in to a shelter with an UTI (urinary track infection), usually a condition cured with antibiotics. She has visited with our rescue vet and we are running blood tests to get down to the bottom of this.
Shelby is a love, she has settled in quickly at her foster home, so thankful to be part of a family again. She gets along with everyone.