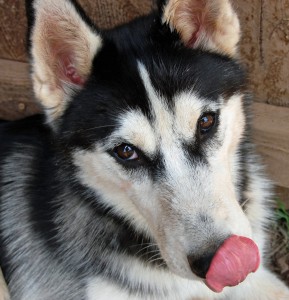 Age: 7-9 months
Sex: Female
Size: Puppy
Congratulations Nellie!!
Nellie is a sweet and petite girl with warm brown eyes guaranteed to
melt your heart. She is estimated to still be a puppy, 7 to 9 months
old, that somehow lost her family and friends. Sadly, her owners were
located but never came to take this wonderful girl home. We can't
imagine why they didn't. She has fast become one of our MaPaw
favorites.
As with most young huskies, Nellie has a lot of energy and loves to
play with other dogs. She is always looking for human attention and
wants to be near her family. She is an affectionate, loving girl that
will make someone a wonderful companion.
Nellie is a very smart girl and a quick learner. She will be a
wonderful addition to a family that will keep up with her manners and
basic training and lots and lots of love.