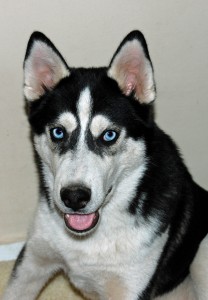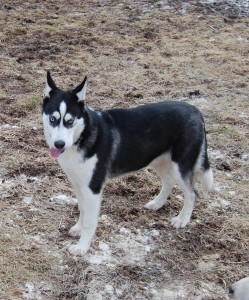 Max is a 5.5 month old puppy who is on top of this world! This happy-go-lucky pup is ready to play with anyone and explore anything. Let the games begin! He has never met a person he couldn?t charm with his puppy ways and good looks.
Max was a victim of divorce and was left behind. A wonderful Good Samaritan contacted us about this little boy and he promptly was signed over to our care. He has been delighting us ever since.
Max is working on his big-boy commands and is ready for a forever home where his training can continue. Due to his high energy, Max will best be in an active home. If you are ready for the husky puppy challenge, please contact us about Max!