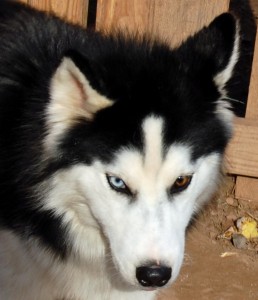 Age: 2 years
Sex: Male
Size: Average
Congratulations Pablo!!

Pablo is a 2 year old male "whooly" (long hair) Siberian Husky that wants to be friends with everyone he meets. Sadly, Pablo came in as a result of the economy along with his companion, Romeo.
Pablo plays well with other dogs and has lived with young children. He loves to play with tennis balls and squeaky toys. We are getting to know Pablo and would prefer that he be re-homed with his pal, Romeo.
If you are interested in this handsome fellow, we'd love to hear from you and give you updates on him.
Do you have questions about Pablo? Send an email.
Click here for our application.