Hello Puppers ~
Just wanted to drop a quick note to tell you about our newest additions to the MaPaw family…
Last Monday (June 25th), we received a phone call regarding 3 adults and 6 puppies that the owner could no longer properly care for. We were told by the owner that we were the pups' only option at a second chance. We started sending emails and making phone calls to our volunteers and foster homes.
When we were again contacted by the owner, we agreed to take all 9 dogs in. We didn't have all of the details and logistics worked out, but we knew we needed to act fast.
On Friday (June 29th), a volunteer from MaPaw (thanks Greg!) and a volunteer from Del Val Siberian Husky Rescue (thanks Pam!) drove to meet the owner and rescue the pups. They then met up with other volunteers (thanks Dave and Jen!) who helped to transport the pups to their foster homes. It was a long, exhausting day for all and we were all relieved when the pups made it to their destinations to settle in.
Our newest family members are Annie (6 year old female), Eva (6 year old female), Matthew (2 year old male whose name will be changing shortly) and the 6 puppies (12 weeks).
All appear healthy and are settling into their new environments. Annie was quite shy when she first got to the Farm, but she has since warmed up and is enjoying herself. Eva is doing well and becoming comfortable with her foster home. Matthew is also doing well and is settling into his foster home. The puppies are…well, they're puppies. So they're getting into trouble and being adorable ~ no real surprise there! One of our puppies has already found a home with their foster home (the "foster" part lasted about a second).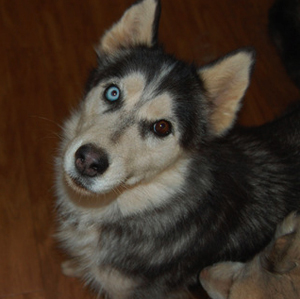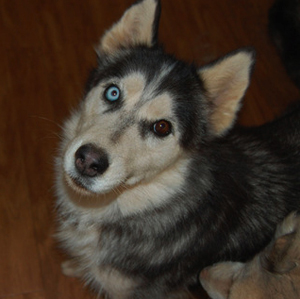 Annie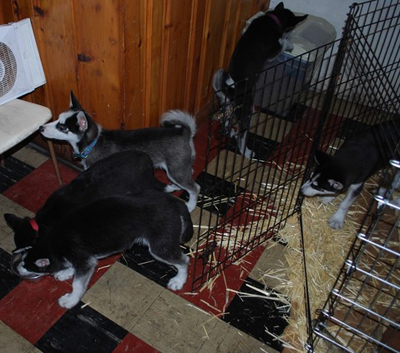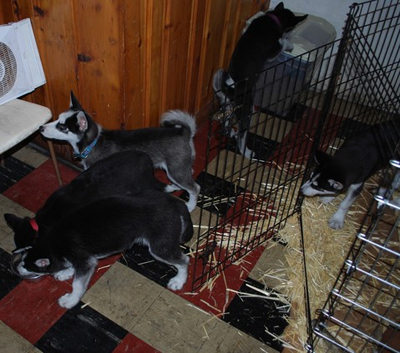 Puppies!
All have been to see the vet and all are healthy. Everyone is settling in and will soon be available for adoption!
~ Scout