Hello Puppers ~
It is with a very heavy heart and great sadness that I share the passing of Triska.
Triska joined her MaPaw foster home almost 2 years ago. Originally found as a stray, her past was a mystery. She was not quick to trust humans, but she quickly won the hearts of her foster family.
Shortly after joining her foster home, Triska suffered several seizures. Medications helped to regulate the seizures. It seemed as soon as the seizures were under control, she was diagnosed with Cushings Disease. The Cushings took far longer to find the medication that would work best for Triska. Her family was committed to making sure that Triska was safe and as healthy as she could be.
A short time ago, Triska was diagnosed with Degenerative Myelopathy which is a disease of the spinal cord. It's a chronic disease that eventually results in paralysis.
On June 15th, Triska was unable to get up on her own and was clearly uncomfortable. A trip to the doctor confirmed our worst fears ~ there was nothing more that could be done for Triska.
Triska passed peacefully surrounded by love and showered by tears. She was a dear and very loved member of the MaPaw family.
Dearest Triska ~ Wear your silver harness proudly beautiful girl. Dance among the stars and run free of the pain that held you back. You are very missed by all who knew you. We mourn your passing, but celebrate the time we were lucky enough to spend with you.
Triska's human Mum, Ann, shared this wonderful photo of them.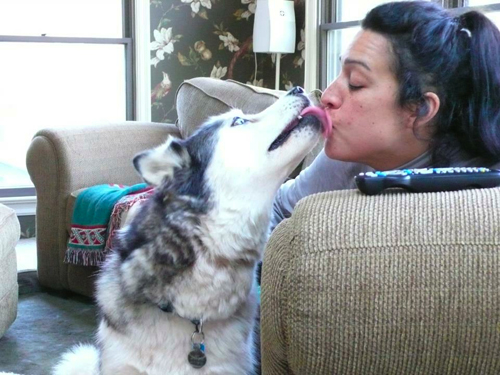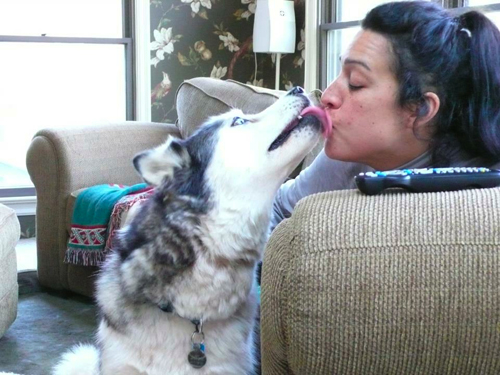 While we will never know her past, we know that Triska was a spoiled and loved member of a family that misses her terribly.
~ Scout