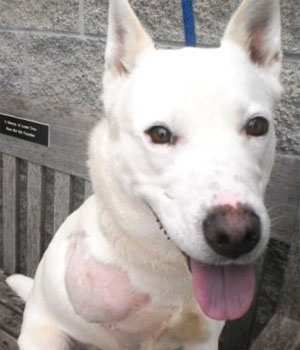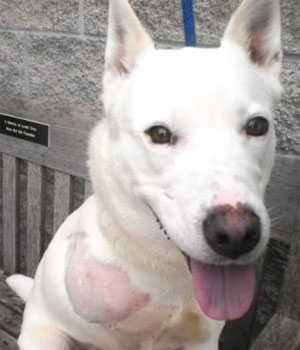 Age: Adult
Sex: Female
Size: Average
Courtesy Post for York County SPCA – Adopted!

Poor Jaycee is the victim of an unforgiving leg trap!!! No animal should be subjected to such a cruel fate and Jaycee is a perfect example of the indiscriminate nature of such a contraption!
Luckily, this beautiful girl was rescued and the SPCA spared no expense opting to have her leg amputated in order to save her life. Jaycee has fully recovered from her harrowing and painful ordeal but now her heart aches to be healed. Jaycee has been given a second chance but she now needs a loving family in order to come full circle.
Jaycee has tons of love to give, but prefers to be an only pet. She hasn't met a person she doesn't love and she's super affectionate, content to sit by your side and gaze lovingly into your eyes. Jaycee is a staff favorite and we're sure you'll fall for her just as we have!!!
Despite the loss of her front leg this gorgeous girl gets around just fine. Jaycee has suffered enough, won't you make the decision to keep her safe and love her for a lifetime??? Long term relationship is an absolute must!!!
Please contact York County SPCA directly if you are interested in adopting Jaycee.
Do you have questions about Jaycee? Send York County SPCA an email.
[smooth=id:170;]