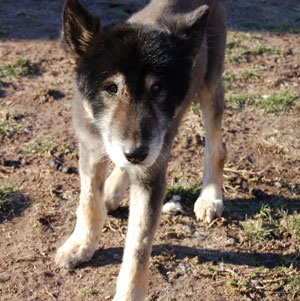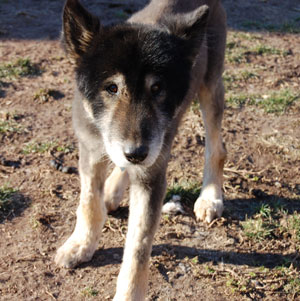 Age: 10 – 12 Years
Sex: Male
Size: Average
Our dear Radar has begun his journey North of the Rainbow Bridge. Undergoing 2 major surgeries in approximately a month proved to be too much for his frail body. After emergency surgery on Wednesday (February 29th), Radar was not recovering as quickly as the doctor had hoped. He was lethargic and had no appetite, however, his color was good. Sadly on Friday, Radar closed his eyes and left this earth. Dearest Radar ~ You were a funny, gentle soul with a wonderful personality. You brought joy to any room you entered and we only wish we would have had more time to spend with you. Wear your silver harness proudly dear friend. While you were only with us for a short time, you will be in our hearts forever. Candles are lit to guide your way and many are waiting to greet you. ~ March 2, 2012
---
Radar is a senior pup that came into MaPaw on an emergency basis – he had a softball size tumor on his hip that was making walking very difficult and he needed immediate vet care. He came to MaPaw underweight and shaved due to severe matting.
Surgery was quickly arranged and the mass was removed. Radar was immediately able to walk much better and we waited for the biopsy results. While we were waiting for "benign", the results should not be life threatening. The tumor was classified as a Grade 1 cancer that will not spread in his body, however, it may return to the same area in 6 – 8 months and require additional surgery.
Radar is thought to be 10 – 12 years and just wants to follow you around and be loved. We named him Radar for those fabulous ears (we are not quite sure what he is, but we found husky in there somewhere… He needed us!). His shaved fur is coming back in nicely and we can't wait to see the "real" Radar. For now, he has a sweater to warm his bare skin up when it's cold.
He is welcome here at MaPaw until we see if the tumor returns. If so, he will have all necessary vet care and stay here as a loved permanent resident. Any donations and contributions towards Radar's surgical and medical bills are gratefully appreciated.
[smooth=id:156;]