Good evening Puppers ~
Check out the progress on the MaPaw kennels!
Here are the humans pouring the concrete into the footers…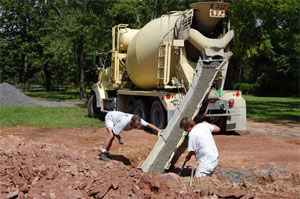 Just when things started to seem like they were finally on track, Hurricane Irene roared her way into town. She was a feisty gal that brought with her a lot of wind and rain. Luckily the Farm only lost power for a few hours.
Once the Farm dried out from all of the rain, the humans started building the forms for the concrete walls. This is what the kennel will look like!!!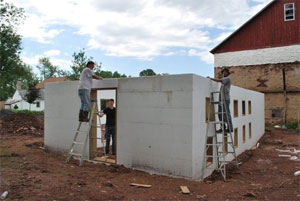 Once the forms were all up, it was time to pour the concrete!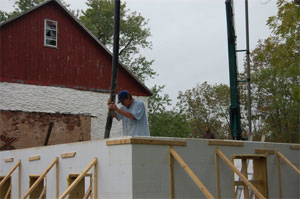 Mother Nature has not been very cooperative throughout the construction so far, but we are hoping she will calm down long enough for us to finish the construction.
Our "Phase 1" will provide 10 indoor/outdoor kennel runs. These kennels will enable us to help even more dogs. Everyone at MaPaw is so excited and can't wait until the kennels are finally completed!!
Check back for more updates on the kennels…
~ Scout