Hello Puppers ~
Over the last few days, we've had 3 new pups join MaPaw foster homes.
The first pup to join us was Brodie ~ a handsome white boy. He had been adopted from the shelter and within the last year, he found himself at the same shelter 7 times after escaping from his yard. Once his owner realized that Brodie wasn't safe at their house, the shelter felt it would be best for him to find a sibe-savvy home. When we were contacted by the shelter, we were happy to help Brodie find the right home for him. He is a tall boy who is full of energy. He is learning his manners in his foster home and is enjoying playing with the pups in his foster home.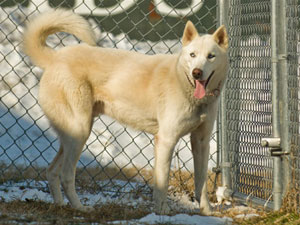 The next pup to join one of our foster homes is Harley. This gentle giant was brought to the shelter when her owners could no longer care for her as they had too many pets. The shelter contacted MaPaw because they were concerned that she was not doing well in the shelter environment. When she reached her foster home, she bounded in and began to immediately make friends. We believe that she is a Husky/Malamute/Shepherd mix, however, she also closely resembles a Native American Indian dog. We do know that she is an absolute love who enjoys the company of canines and humans.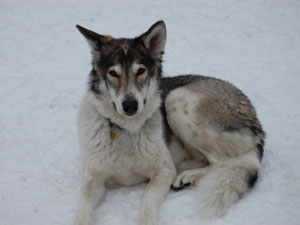 Two nights ago, Bryce joined his MaPaw foster home. Bryce and Brodie have a few things in common. Okay I'll state the obvious common thread ~ they're both all-white Husky pups. What else do they have in common? Bryce also had multiple return trips to the shelter after he had escaped his yard. Bryce is a very social boy that makes friends with everyone he meets. He is learning his manner and knows "no" and "sit".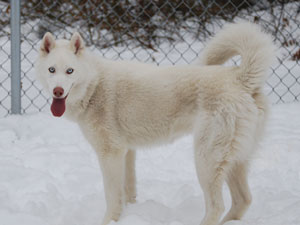 Welcome to Brodie, Harley and Bryce! We are so happy that you each found your way to MaPaw.
~ Scout