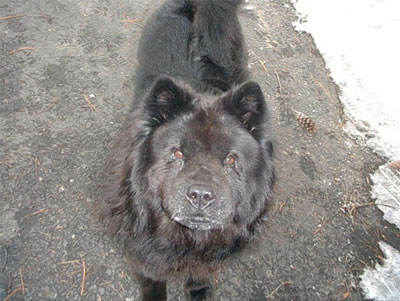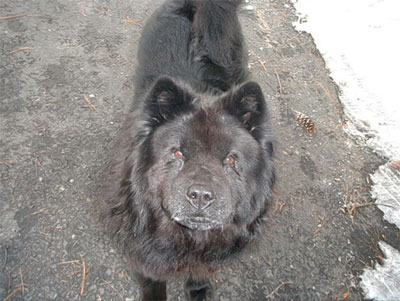 October 13, 1994 – May 9, 2008
I remember the day I first met Nikita. She was a tiny 7 week old puppy. She looked like a black dustball with legs. From day 1 she was a feisty little lady with plenty of attitude and I loved her for it.
She was 5 years old when Niko, our first Husky, joined our house. She wasn't exactly overjoyed to have to share her house with another dog and I'm pretty sure she held a grudge for a long time…
Nikita showed her fair share of Huskies the ropes of the Lampe house and rightfully earned an Honorary Husky title. She was never happy about it, but was at least tolerant. She even picked up some of their characteristics ~ Siberian selective hearing and digging holes in the yard. Thankfully, she never tried to woo for her dinner ~ I'm not sure our ears would have been able to handle it!
Nikita, you were and always will be my little peanut. After 13 years together, saying goodbye to you was the hardest thing I've ever had to do. I miss you every day. I am so grateful to have had the privilege of having you in our family for 13 years.
You are free of pain, my sweet Nikita. Until we meet again…
Stacie