Hello Puppers ~
We had so much fun this weekend with the Santa Paws photos! It was a little cold for the humans, but perfect weather for the huskies!
Here's R.J. posing with Santa ~ check out that big husky smile…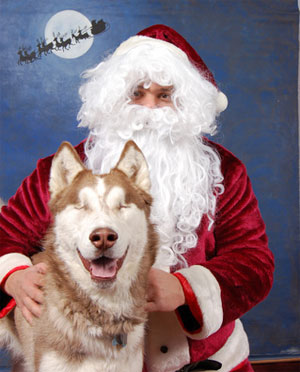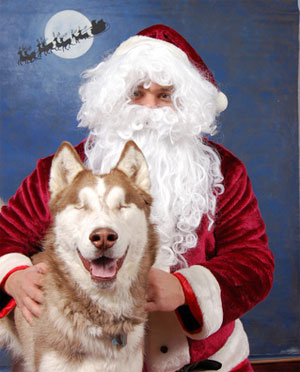 Thanks to our "Santas" Pat and Chris ~ they did a wonderful job of keeping our canine visitors focused and all the photos turned out great. Thanks to all our volunteers for their help throughout the weekend.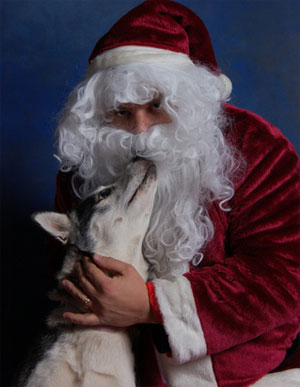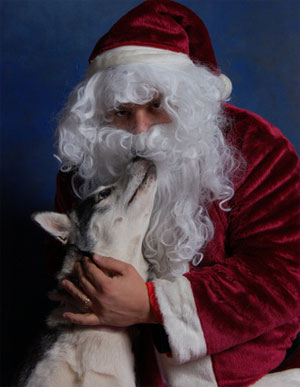 We had a lot of fun catching up with some of our MaPaw alums. Everyone looked great and proved that MaPaw really does have an awesome extended family!
We're looking forward to Santa Paws for next year! Hopefully it will be a little warmer for the humans…
~ Chloe