Hello Puppers ~
Meet MaPaw's newest pup ~ Ranger!!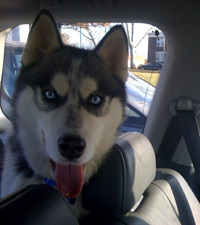 This handsome pup is approximately 2 years old. He is a lively pup full of energy and lots of husky kisses to hand out! He has been settling into his foster home and is making fast friends with everyone and everypup he meets.
Check out his YouTube video to see young Ranger in action!
Welcome Ranger!!
~ Chloe